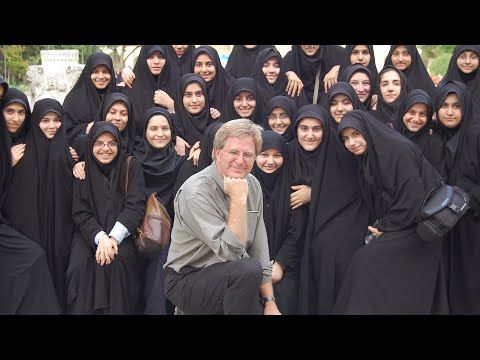 Rick Steves' Iran
Join Rick as he explores the most surprising and fascinating land he's ever visited: Iran. In a one-hour, ground-breaking travel special on public television, you'll discover the splendid monuments of Iran's rich and glorious past, learn more about the 20th-century story of this perplexing nation, and experience Iranian life today in its historic capital and in a countryside village. Most important, you'll meet the people of this nation whose government so exasperates our own.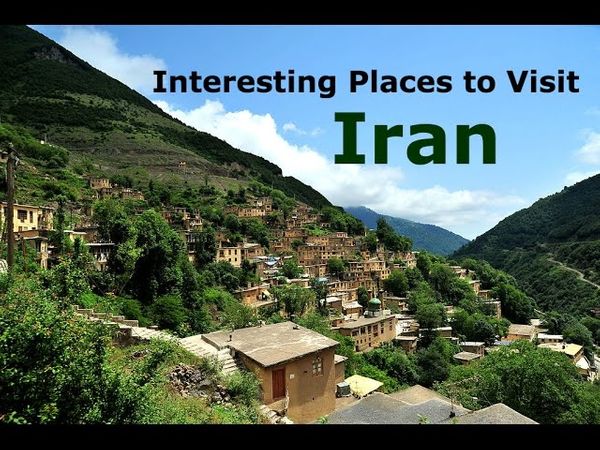 Interesting Places to Visit in Iran (Part 1: North and West)
Iran with a history of several thousand years and a very versatile climate, is an interesting place that many have yet to explore. In this video, we are covering some of the interesting and fun places that you can explore, if you visit the Northern Western parts of Iran. Places covered in this video are as follows: Iran - Part 1 Golestan Kaboud-val Waterfall (Aliabad-e Katoul), Golestan National Park, Gonbad-e-Qabus Tower, Caspian Sea, Naharkhoran forest Mazandaran Mount Damavand, Veresk Bridge, Badab-e-Surt, Churet Lake, Abbas Abad Garden, Valasht Lake (Chalus), Daryasar Valley (Tonkabon), Dohezar forest, Espah Oo Waterfall, Kelardasht, Aerial Tramway of Namak Abrud Gilan Rudkhan Castle, Masuleh, Heyran village (Astara), Laton waterfall, Gisum National park (Talesh), Lahijan's Gandola lift, Visadar Waterfall (Pareh Sar), Masal, Estil Lagoon , Asiab kharabeh Jolfa, anzali Lagoon, Asalem forest, Ardebil Hot Springs (Sareyn), Sheikh Safi Al-din Khanegah (Ardabil), Mugan plain, Neor Lake, Fandoghloo forest East Azerbaijan sahand mountain, bazaar of tabriz, Shah Guli, Saint Stepanos Monastery, Kandovan (Osku), Mountains of Arasbaran, Babak fort (Kaleybar), Saat Tower (Tabriz), The Mausoleum of Poets (Tabriz), Constitution House of Tabriz, Kiz Bridge (Mianeh) WEST AZERBAIJAN Takht-e Soleyman (Takab), Saholan Cave (Mahabad), St. Thaddeus Monastery , Stone Gate (Khoy), Marmishoo Lake, Kazem Dashi (Lake Urmia), Bibi Kand rocks, Moving grass field of Chamli, Khan Takhti Petroglyph Ilam Bahram Chobin Gorge (Darreh Shahr County), Siahgal fire temple, Bareh Zard Cave, Zinegan Cave Kermanshah Bisotoun's historical site (Harsin), Bisotun Inscription - Authored by Darius the Great, Taq Bostan (Kermanshah), Khosro Abad House (Sanandaj), Anahita Temple (Kangavar), river Source of Sahneh, Quri Qala Cave (Ravansar), Parau Cave, Do-Ashkaft Cave - Middle Paleolithic cave, Hossein Kouhkan , Cave - Dug by a one-legged man over 19 years, Kurdistan Lake Zarivar (Marivan), Karaftu Cave (Divandarreh), qashlagh bridge in sanandaj, Moshir Divan House (Sanandaj), Qomchoqay Fortress (Bijar), Kurd House, Abidar Open Air Cinema (Abidar), abidar open air sinema, Darol-Ehsan Mosque Free Music: "Fargo", "Accidents will happen" and "Hot Heat" from YouTube Music Library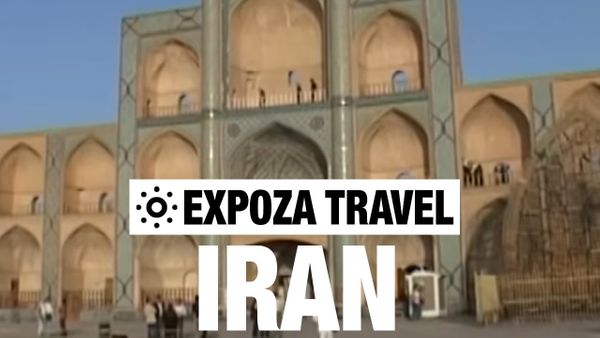 Iran Vacation Travel Video Guide • Great Destinations
Iran – formerly Persia - is the biggest country of the Middle East. Due to the fact that sky-high snowy mountains, extended deserts, verdant oases, turquoise cupola mosques and cultural and architectural relic sites of World Heritage are waiting for all visitors it can be a very desirable destination even for tourists who continuously look for the new and varied.In Tehran the luxurious palaces of Persian shahs, the Museum of Archaeology and the Museum of Carpets and Rugs are the sights that "must" be seen. Yazd and Kerman is well-known for their mosques and bazaars, Naqsh-e Rustam is for its rock-hewn tombs, Rayen and Persepolis are for the remains of their palaces and castles from the time of the Persian Empire. The two most beautiful cities of Iran are the splendidly situated Shiraz and Isfahan that is full of vitality.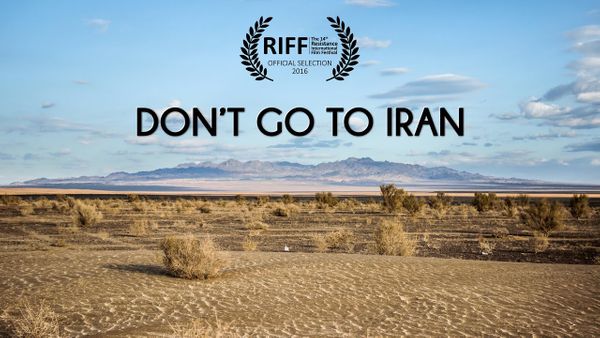 Don't go to Iran - Travel film by Tolt #4
One advice: never set foot on Iranian soil. Please watch this video until the end to be sure to understand. Top 5 reasons to visit Iran ► https://toltips.com/why-you-should-definitely-go-to-iran/ My computer ► http://toltips.com/pc-configuration-for-hd-video-editing/ You can follow my work: - on facebook.com/GlobeTolter - on instagram.com/traveltolt - on Snapchat @traveltolt - on twitter.com/Toltprod To learn more about the gear I use ► http://toltips.com/good-cheap-gear-for-travel-videos/ Filmmaking tips and tutorials ► http://goo.gl/9m6UYr Music: bit.ly/1TR9g4K Shot, directed and edited by Tolt Disclaimer: This video was not commissioned by the Iranian Government.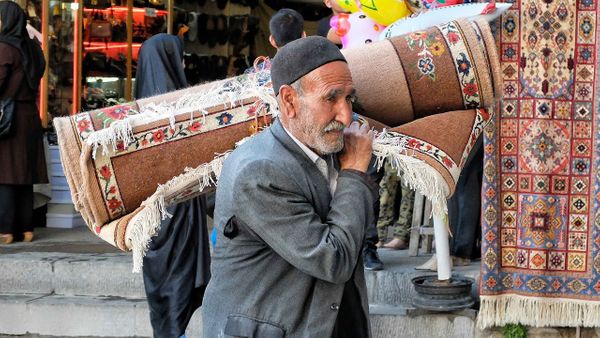 Amazing Trip to Iran: Tehran - Yazd - Shiraz - Esfahan (Dubai Stopover) GoPro
Shot with GoPro Hero 3+ Silver More Trips, more Pictures: http://followingthesun.jimdo.com/iran/ Music: https://www.youtube.com/watch?v=oKz876iEVHw Places visited: - Dubai - Tehran - Tochal Peak (Tehran) - Yazd - Karanak, Chak Chak, Maybod - Shir Kuh Mountain - Persepolis - Shiraz - Isfahan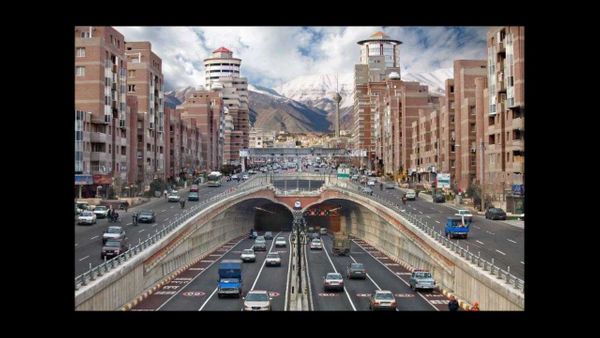 Beautiful Iran - ایرانِ زیبا
در این ویدیو زیبایی های ایران در شهر های مختلف به نمایش گذاشته شده است ------------------------------------------ This video shows the beauty of Iran in different cities.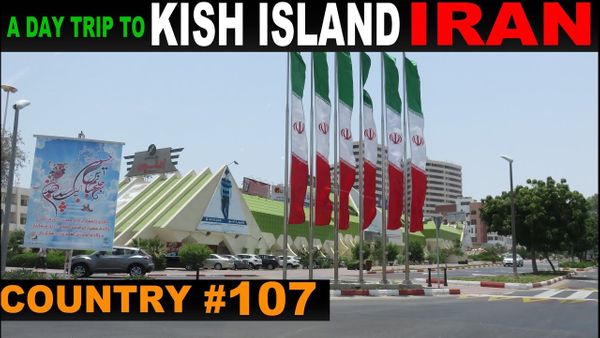 A Tourist's Guide to Kish Island, Iran
Kish Island is one of the only places in Iran where no visa in needed. So I jumped aboard a Kish Air flight from Dubai and did the 30-minute hop to Iran. From there, I saw as much as I could in eight hours before I had to be back at the airport to catch my flight back again. www.theredquest.com
Kashan-Iran
The Āmeris' House, or House of the Āmeri family (خانه عامری ها), is a traditional house in Kashan, in Isfahan Province, in Iran. Built in the mid 19th century during the Qajar era, the house is one of several large spectacular old houses in the central district of Kashan. Like the other houses around it, it was re-built after Kashan was ravaged by a series of massive earthquakes in the 18th century. The house is now a public museum, and is protected by Iran's Cultural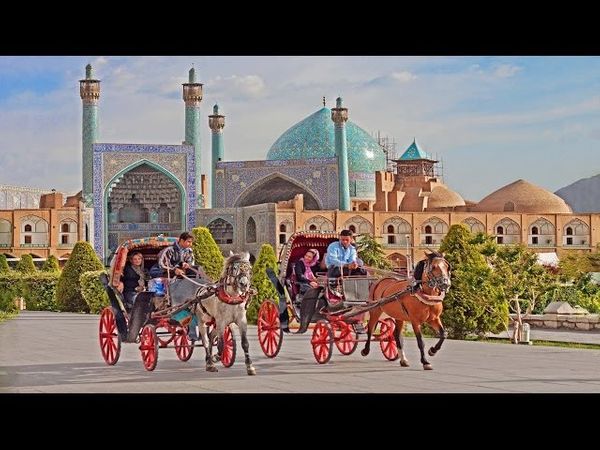 Iran travel
Documentary about the great wonders of Iran: Tehran, Shiraz, Yazd, Meybod, Kerman, Kashan, Mahan, ancient Bishapur and Persepolis and the city of 1001 nights: Isfahan. Also included: the magnificent Persian rock reliefs of Naqsh-i Rustam, Naqsh-i Rajab.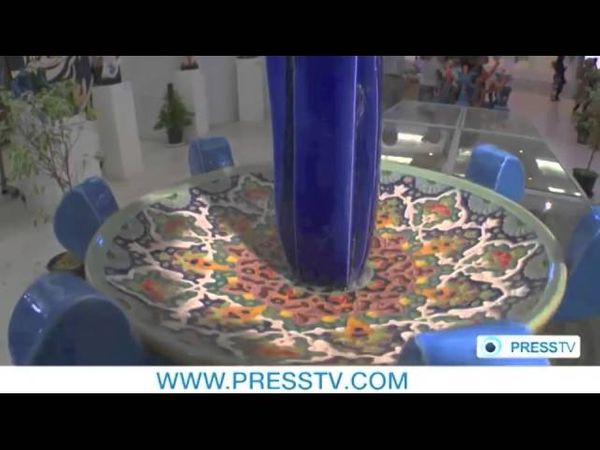 Persia's Modern Art (Iran)
1980s Iran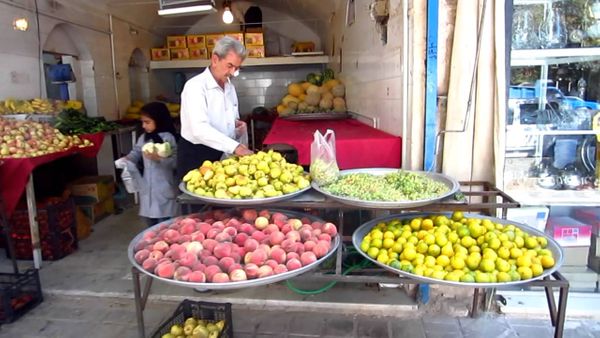 Yazd | Street Scenes | Travel to Iran 2012 | Go Backpacking | Trip to Persia
Bonjour, Voici quelques petites vidéos réalisées en Iran en septembre 2012 pendant mon dernier voyage "sac à dos" en voyageur indépendant à la découverte de cette culture parmi les plus anciennes du monde. Oubliez S.V.P tout ce que vous entendez dans les media sur L'iran... Osez partir à la découverte de ce fantastique pays avec la population la plus accueillante du monde. Merci à tous les iraniens pour votre accueil chaleureux. !!! Merci Beaucoup !!! Je recommande à tous les voyageurs d'oser aller découvrir ce merveilleux pays hors des sentiers battus du tourisme de masse... Hello, Here are some videos during my last trip as backpacker in Iran. Please stop watching bad news for Iran at televison... Go to Iran to discover this fantastic country and the most friendly people on earth... Thanks to all iranian peoples for your warm Hospitality !!! !!! Thank you very much !!! I would strongly recommend Iran to any travellers with a yearning to get off the beaten track. David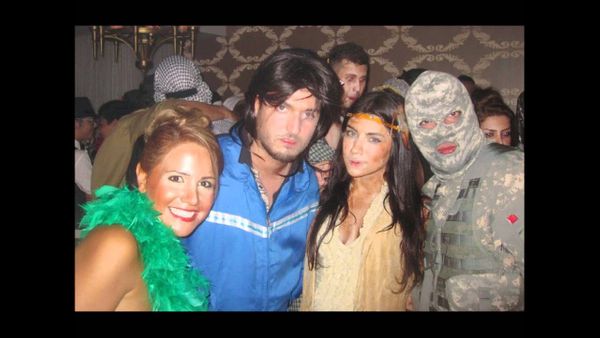 Tehran Persian Nights
Tehran Persian Nightlife parties ,night gatherings...etc The residents of Tehran are Persians who speak various dialects of Persian language . According to a 2010 census conducted by the Sociology department of Tehran university in many districts of Tehran across various soci-economical classes in proprotion to population sizes of each district and soci-economic class, 67 % are Persians, 17 % Persian sub groups such as Lurs, Gilaks, Mazandaranis, 16 % are non Persians, http://www.tabnak.ir/fa/news/133668